In Memory
John Robert Murphy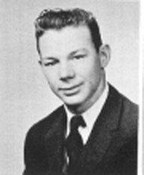 John Robert Murphy passed away on September 10th, 2022 surrounded by his family after his battle with cancer caused by Agent Orange while serving the the U. S. Navy.
The son of William and Hazel Murphy, born on February 16th, 1945 in Springfield, MO. In 1956, when his father retired from the U. S. Army after more than 20 years of service, the family moved to Marion, OH.
After graduating from Harding High School in 1963 he joined the Navy where he served 4 years before being honorably discharged. Upon returning to Marion he met his future wife, Virginia Lee Schmelzer, while shooting the loop downtown. They were married November 23rd, 1968. They spent over 50 years on "one long ride" along Route 66. In between traveling they spent their days collecting antiques and could always be found at the local auction house. His most beloved vacations included the Buffalo Roundup and the Grand Canyon where he and Virginia visited before her passing on March 28th, 2019.
John was an over the road truck driver for 24 years. After retiring he spent his time volunteering for the community as a member of the Ridgedale Lions Club, Marion County Ohio Historical Society, Advocating Eye to Eye of Marion, and driving for Mobile Meals.
He was survived by his son Shane (Lisa) Murphy of Cuyahoga Falls, Ohio, daughter Shannon (Walter Jr.) Saylor of Winterhaven, Florida, adopted son Jose "Pepe" Cordero of Puebla, Mexico and his grandchildren Ashleigh (Tony) Woolridge of Bellevue, Nebraska, Felicia Murphy of Clermont, Florida, Krysta (Jeff) Moberly of Akron, Ohio and Damian Saylor of Marion, Ohio.
He also leaves behind two great granddaughters Vixie Woolridge and Lilly Mobery whom he loved dearly.
Preceded in death by his wife Virginia Murphy, mother Hazel Murphy and father William Murphy.
At John's request there will be a viewing at Boyd Born Funeral Home on Wednesday September 14th 2022 from 5pm - 7pm. In lieu of flowers, John asks that friends and family send donations in his memory to either Salt Rock Township Fire Department or the local chapter of the American Cancer Society.