In Memory
Martin Theodore Kaufman II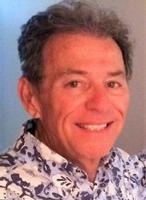 Martin T. Kaufman II, age 74, of Marion and Sarasota, Florida, lived a life full of adventures. He traveled the world, was a car enthusiast, and competed in the World Series of Poker in Las Vegas. He was a private pilot and flew his own plane and enjoyed flying with his friends who dared to literally flip his world upside down in the process. Marty was a true competitor. An avid crossword puzzler and euchre player. He was a hustler in the pool hall and on the tennis court! Full of charisma and character, Marty always went big. He truly lived life to the fullest and enjoyed the many friends and family members that shared in his pursuits.
Marty's journey began on March 6, 1945 in Cleveland, Ohio. The third of four children of the late Roy I. and Jean (Buck) Kaufman. As a family, they moved to Marion when Marty was 6 years old, where he graduated from Marion Harding High School in the class of 1963. He then furthered his education at Case Western Reserve University, where he earned his Bachelor of Science degree in mechanical engineering.
Ever the entrepreneur, Marty has had several interesting business ventures…. raising earth worms, a diaper service, Amway & Rainbow distributorships to name a few. Then, in 1984, he bought the business his father, Roy I. Kaufman founded in 1956, Roy I Kaufman Inc. He has proudly carried on the family's legacy of making mechanical cable assemblies, taking the business to new heights.
In 1986, Marty met and fell in love with Beth Lanz. After an eight-year courtship, they were married, at their home on the boulevard, on August 13, 1994. He learned to love all of Beth's furry companions, and they proudly founded the Kaufman Dog and Skate Parks on SR 309 in Marion. They have been by each other's side every step of the way, sharing escapades and treasuring their time together.
Marty's journey ended comfortably at home surrounded by his loved ones the early hours of August 8, 2019 after a well fought ten-year battle with esophageal cancer. Left to cherish his memory are his beloved wife, Beth Kaufman of Sarasota, FL; three children: Camille "Cam" (Brad) Peak of Oklahoma City, OK, and twins: Martin T. "Ted" Kaufman III of White Fish, MT, and Marne (Dan) Curriden of Bentonville, AR; five grandchildren: Zachary and Cole Peak, Schuyler, Theodore "Ian" and Blake Curriden; three siblings: Betsey Kaufman of Cleveland, OH, David Kaufman of New Orleans, LA, and Suzy (Bob) Elliott of Columbia, SC; and numerous nieces and nephews.
His family will greet friends from 4 – 7 pm on Friday, August 16, at the Snyder Funeral Homes, GUNDER/HALL Chapel, 347 W. Center St., Marion. Services honoring his life will be held at 10:30 am on Saturday, August 17, at the Marion Palace Theatre, 276 W. Center St., Marion, with life-long friend Dale Kibbey officiating. Entombment will take place at a later date in Marion Cemetery.
In lieu of flowers, memorial contributions may be made to the Kaufman Fund for the purpose of establishing a scholarship in the memory of Marty. Contribution checks should be made payable to "Marion Community Foundation." The memo on the check can simply refer to "Kaufman Fund" and can be sent to 504 S. State St., Marion, OH 43302, or at www.marioncommunityfoundation.org.
Snyder Funeral Homes of Marion are honored to serve Marty's family and your favorite memories and condolences may be shared with them via www.SnyderFuneralHomes.com.
https://www.snyderfuneralhomes.com/obituary/martin-t-kaufman-ii/