In Memory
Michael Edwin (Mike) Highfill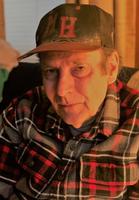 Michael Edwin Highfill, age 75, passed away peacefully on December 23, 2020 at Marion General Hospital. He was born on August 26, 1945 in Dayton, OH to the late Eldon and Helen (Dickson) Highfill.
Michael was a proud veteran of the Vietnam War in the US Army as an Army Intelligence.
He is survived by his siblings; Joe (Margaret) Highfill, Norm (Kelly) Highfill, Greg Highfill, and Sherry (Jim) Clegg; and a host of nieces and nephews, and cousins from the Highfill, O'Connor, Ralph, Bryner, Ferguson, and Dickson families.
Michael is preceded in death by his parents Eldon and Helen Highfill.
In lieu of flowers, the family suggests donations to the American Cancer Society. A private service will be held at a later date.