In Memory
Anna (Margaret)Marge) Felton (Crosby)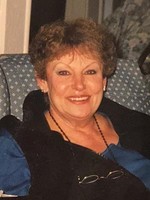 Margaret Felton Crosby

Columbus - Margaret Felton Crosby, age 72, died on April 10, 2018, at Riverside Hospital in Columbus, Ohio. She is survived by her brother, George Felton, and his wife, Karen Thomas, who were blessed to care for Marge in her last few months in Columbus. She was preceded in death by her mother, Edna Paulson Felton, and father, George Edward Felton.

Marge's earliest years were spent in New Alexandria, Pennsylvania. Then in 3rd grade, she moved with her parents and brother to Marion, Ohio. She graduated from Harding High School and then Grant Hospital School of Nursing in Columbus. She was an exceptional nurse for all of her life, concentrating on addiction and social work nursing. She helped many, many people in the different places that she lived. She came back from Black Mountain, North Carolina, to care for her father and spent her last years living and working in Marion.

Marge loved reading and cats, and she made quick friends with her wit and open, loving spirit.

The family would like to thank the wonderful 7th floor nurses and staff at Riverside Hospital and the nurses and staff at Westminster-Thurber. There will be a private service. Donations in memory of Marge may be sent to Homeless to Home Animal Rescue and Cat Sanctuary, 1745 Marion Waldo Road, Marion, Ohio, 43302.